Just a small one for today, because I'm fully engulfed in that horror-wave called Assignments.
(By the way, assignments are epiclame. I am that over writing about Chartjackers and that over Chilean Day, it is amazing.)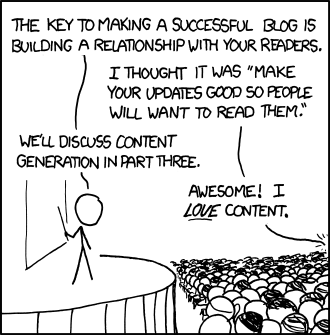 Yay for xkcd and their thoroughly apt thoughts on blogging!
I promise I've never been to a seminar.
I just ramble aimlessly out of wild abandon.